Ready to get creative this weekend? Good, because our friends at COOPH are back with 9 creative photography tricks you can try out at home when you have a spare minute. From making your own glitter "snow," to magnifying glass macro and beyond, there are some really fun tips in here.
Some of these will be familiar from other "at home DIY tips and tricks" videos you've see on PetaPixel, but there will be at least one or two in there that are either new or inspirational enough to get you out there shooting.
Check out the video up top to see them all in action, or scroll down for a short list of all 9:
Use cut up aluminum foil to create your own glitter or indoor "snow."
Use a magnifying glass for a poor man's macro, or as a fun prop.
Create a barn door snoot out of black foam board for more creative portrait lighting.
Take a water-framed selfie with this neat GoPro selfie stick trick.
Create a splash-y fruit photo in the shower.
Create your own lens flare with a lighter.
Create a warped perspective shot with a glass full of water.
Use forced perspective to shoot action figures against fake backgrounds.
Shoot through a plexiglass sheet with water droplets for a really cool, trippy effect.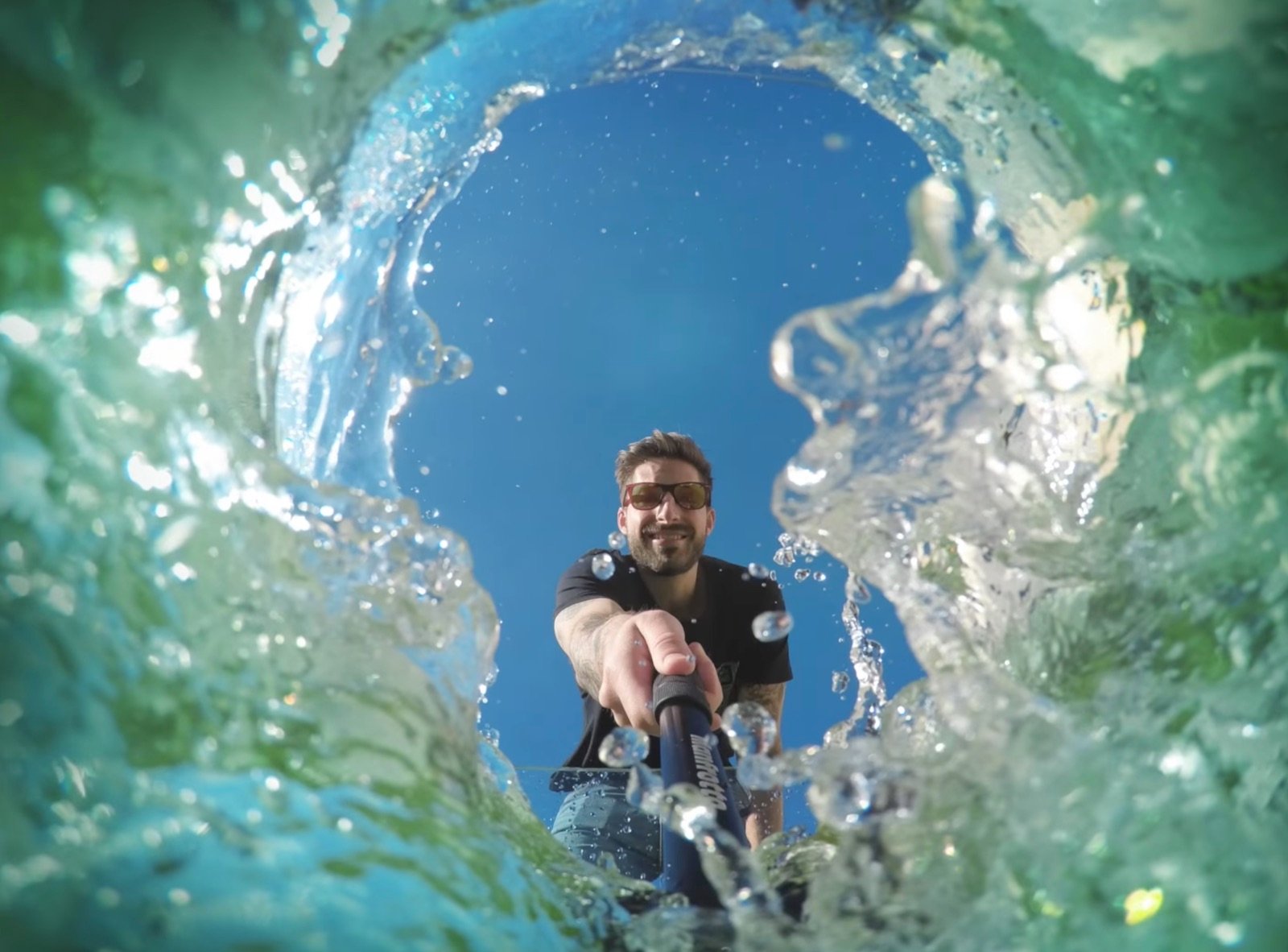 The video advertises "10" tips and tricks, but the 10th isn't really a trick so much as basic advice: back up your photos. To see each of the tricks demonstrated, and some of the cool results illustrated, click play up top.