After an official teaser and a thorough leak that left almost nothing to the imagination, Sony has officially unveiled Sony the ZV-1: an RX100-like compact camera that has been retooled specifically for "video content creators" and vloggers.
At first blush, the Sony ZV-1 just looks like an RX100 with a flippy screen and a better microphone and… well… that's pretty much what you're getting. But that's not a bad thing.
At its core, the ZV-1 features a 1-inch 20MP stacked CMOS sensor and the 24-70mm f/1.8-2.8 lens from the RX100 III, IV, and V (A). It also includes the latest BIONZ X processor, the integration of Real-time Eye AF and Real-time Tracking AF, optical image stabilization, and an on-board directional 3-capsule mic designed to capture what's in front of the camera while cutting down on background noise.
In brass tacks, that means you can shoot 4K up to 30fps, 1080p at up to 120fps, and 'Super Slow Motion' at up to 960fps, with high-quality autofocus on part with some of Sony's alpha offerings and solid audio quality even if you don't use an external mic.
You can watch a quick video intro to the camera below:
And here's a closer look at the camera: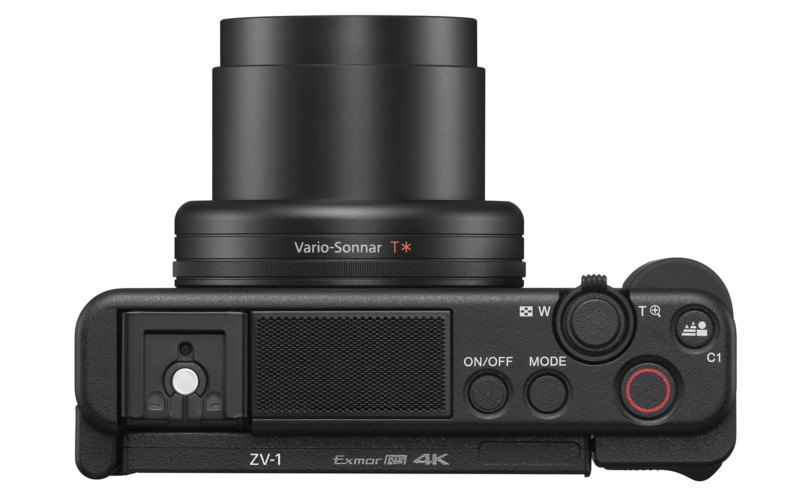 In addition to the above-mentioned specs, other notable features include "Face Priority" auto-exposure for smoother transitions in shifting lighting conditions while vlogging, a special "Background Defocus" mode that lets you open the aperture all the way at the press of a button, a 3.5mm mic jack, a 'Multi-Interface' hotshoe and, of course, that flippy screen.
Blog Credit to www.petapixel.com